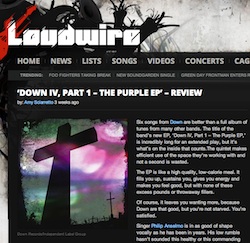 I reviewed the latest from Down, 'Down IV, Part 1 – The Purple EP.'
The EP is like a high quality, low-calorie meal. It fills you up, sustains you, gives you energy and makes you feel good, but with none of these excess pounds or throwaway fillers.
Read the rest of my review over at LoudWire.